*SERVICE TEMPORARILY SUSPENDED*
CIRCUIT APP SERVICE IS TEMPORARILY SUSPENDED. WE WILL CONTINUE TO UPDATE HERE AND APOLOGIZE FOR THE INCONVENIENCE.
Stops Within Our Coverage Area
Request a ride to:
Baldwin Hills Crenshaw

Expo/ Western Station

Local Bus Stops

Local shops, restaurants and more!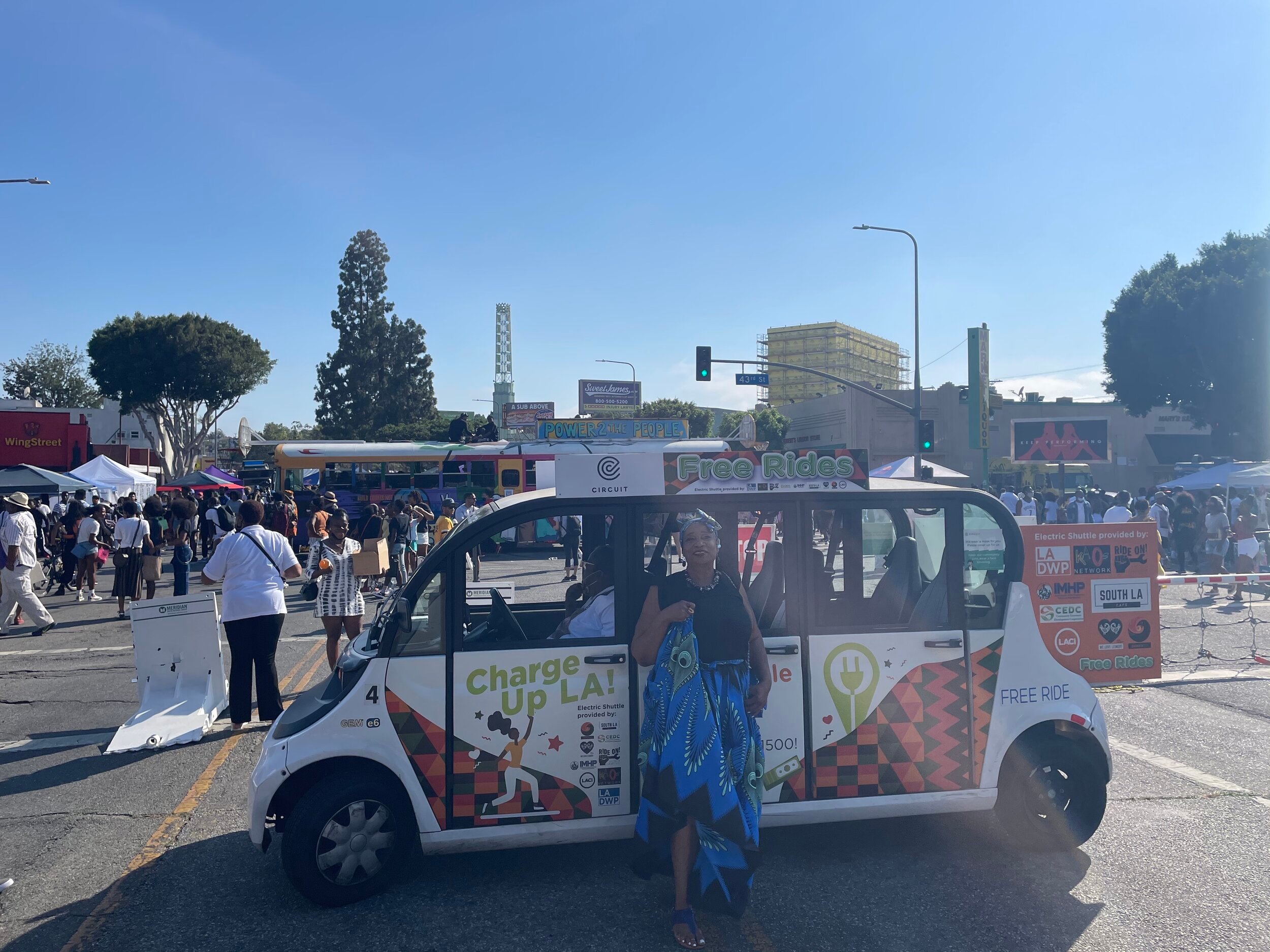 Rides in Leimert Park are sponsored by:
The Los Angeles Cleantech Incubator (LACI) is creating an inclusive green economy by unlocking innovation, transforming markets, and enhancing community. The Leimert Park program focuses on transportation mode shifts to improve air quality and reduce GHG emission while bringing opportunities for local workforce development.