Circuit Marks 5 Million Rides
Without an Ounce of Gas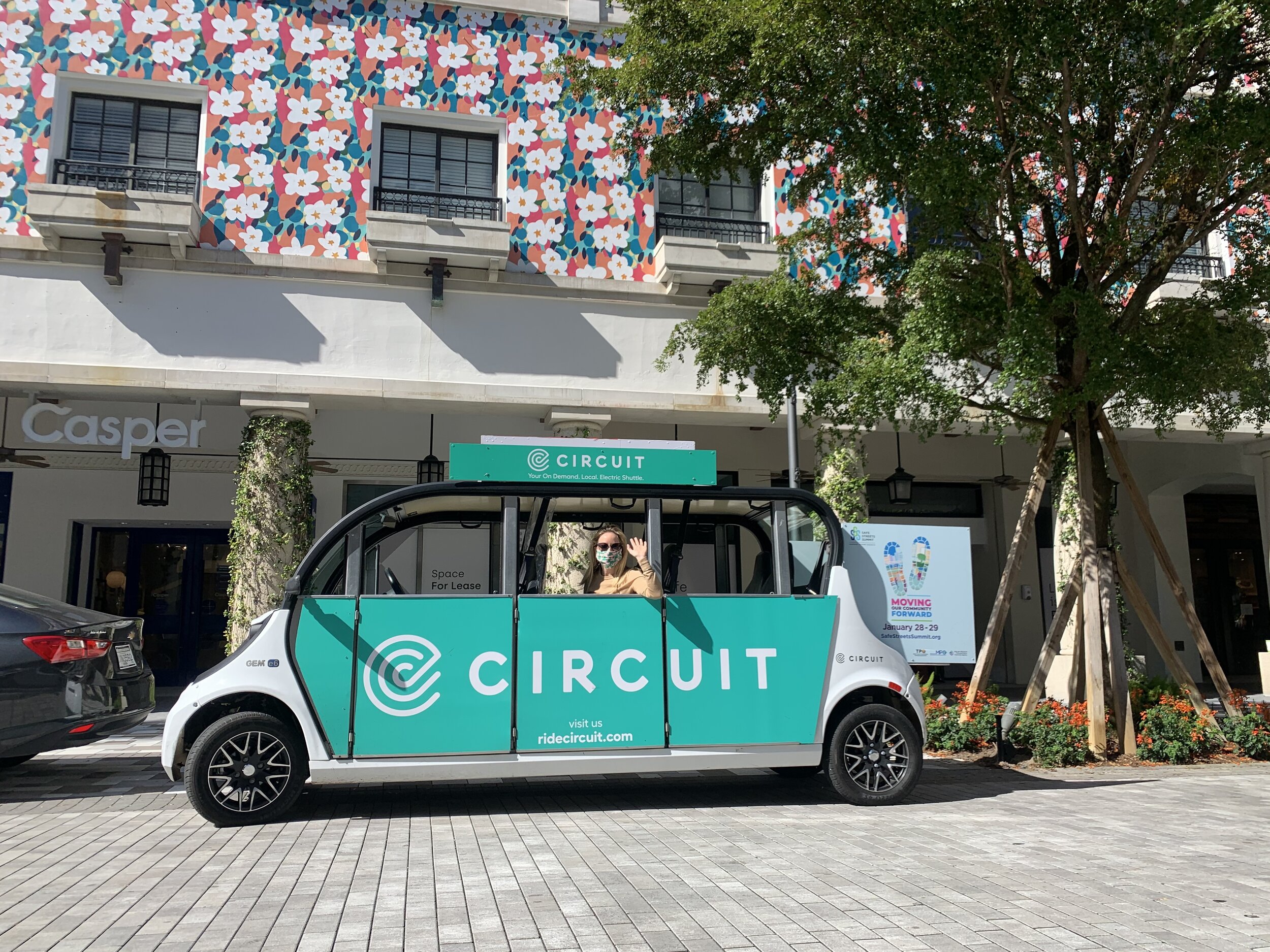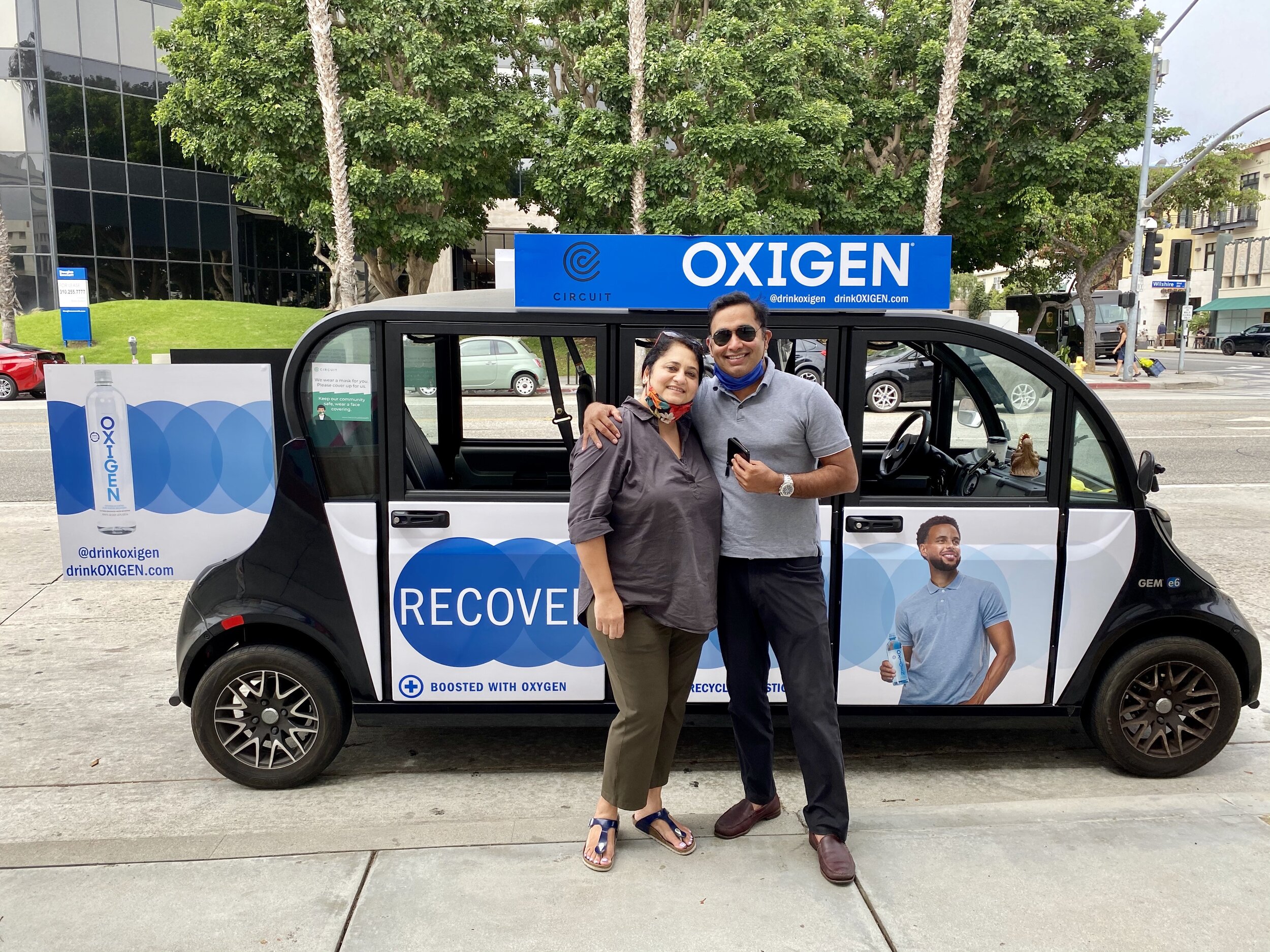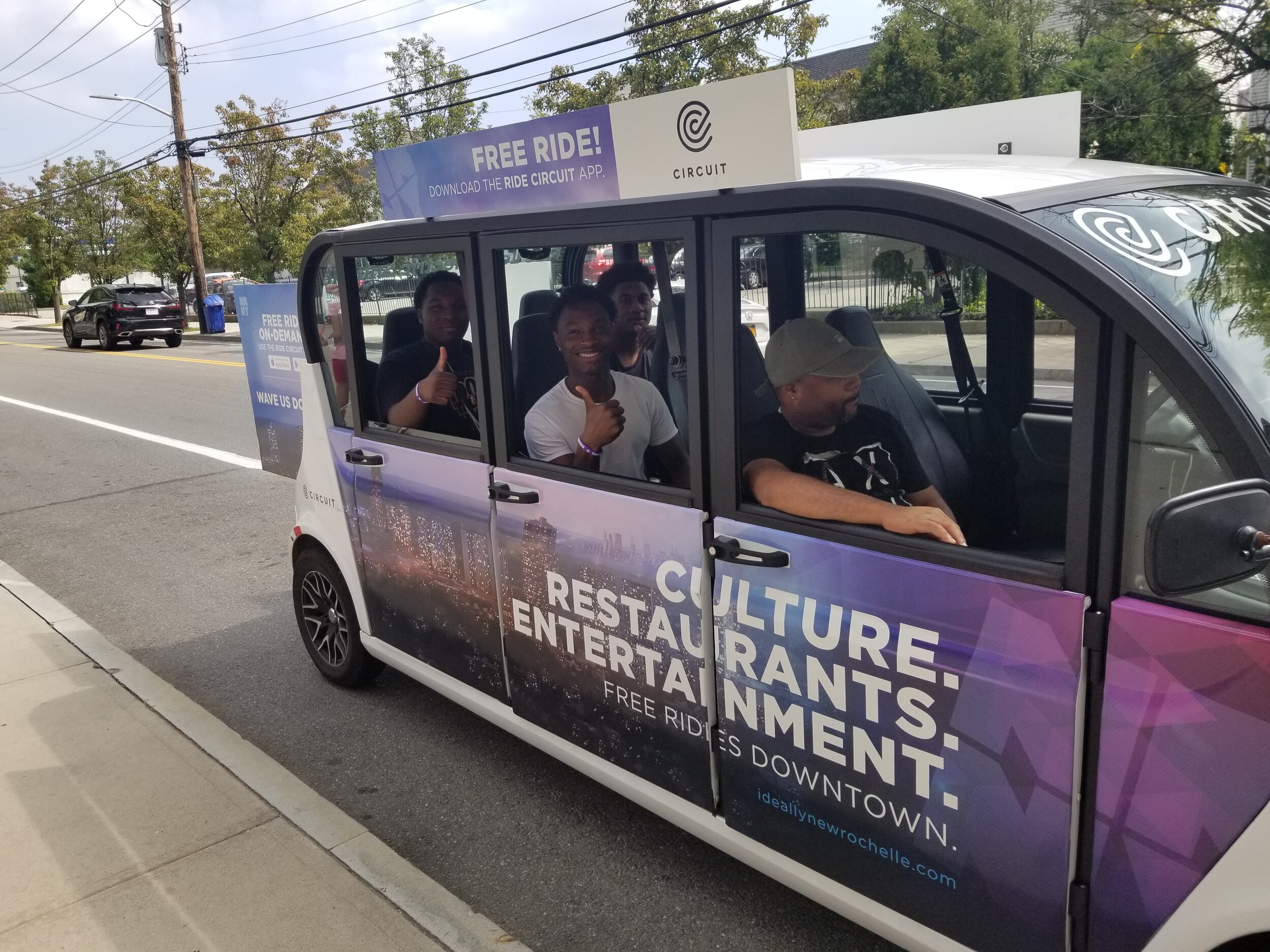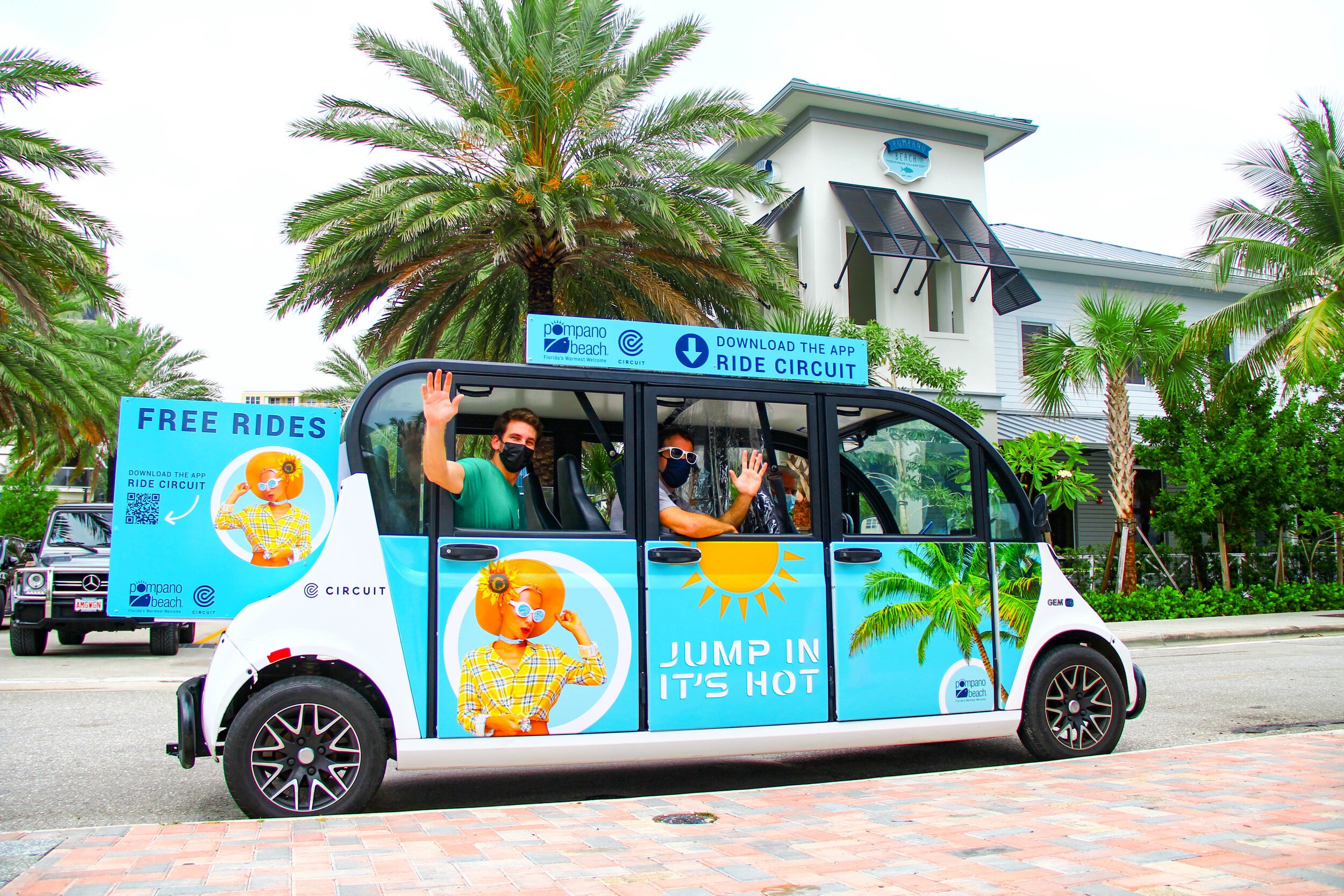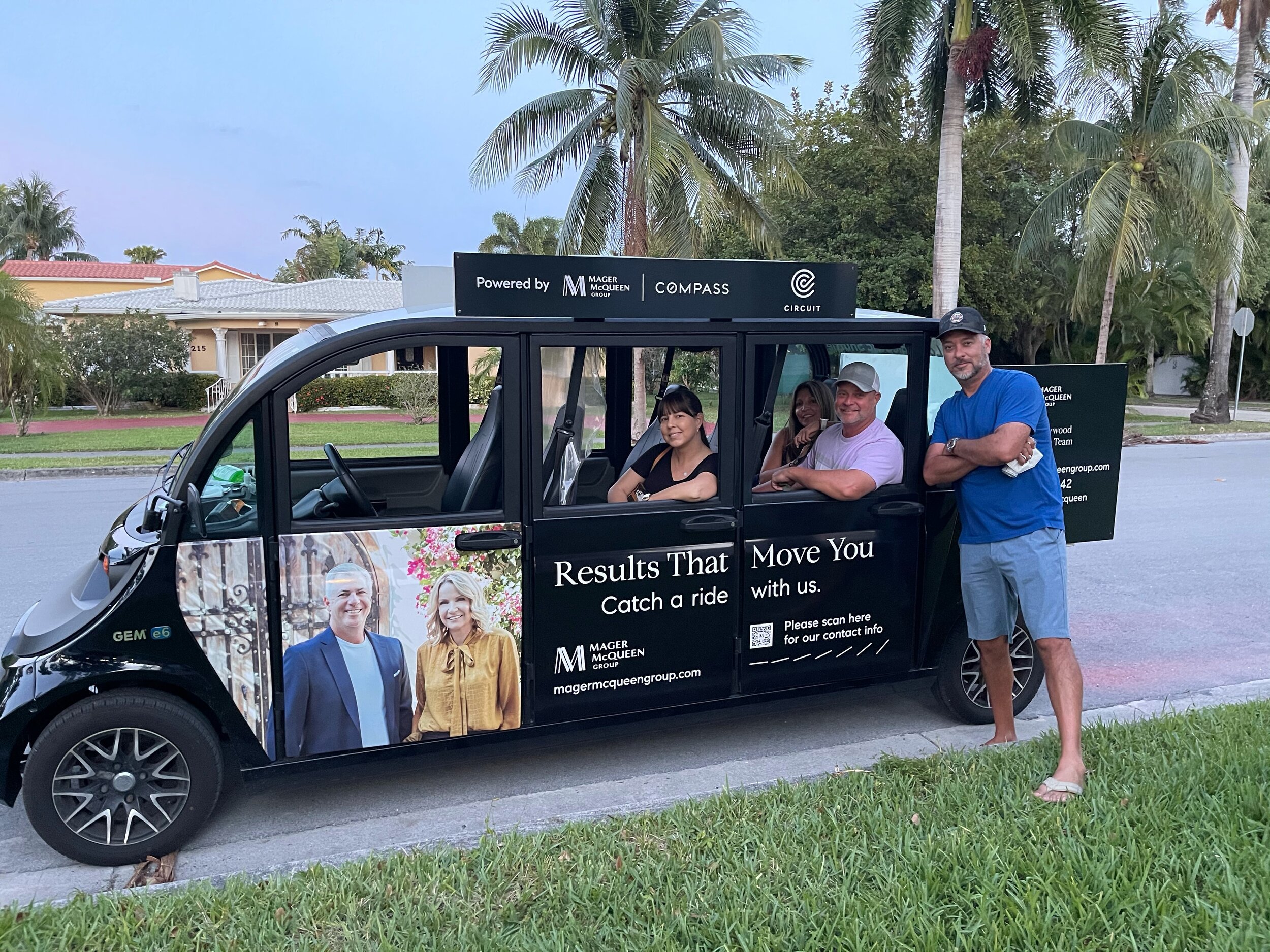 Circuit, a local shuttle service that uses 100% electric vehicles, celebrates 5 million nationwide rides this August.
What started as a seasonal beach shuttle in the Hamptons in 2011 is changing how people move around urban areas. As cities and traffic continue to increase, directly impacting the environment, the shuttle service business is expected to grow at over 50% each year until 2035. Circuit is part of the growing trend with shuttles in 27 markets across 8 states and a milestone 5 million shared rides taken this summer.
Circuit is the future of mobility as a turn-key electric vehicle (EV) company that's optimizing traditional public transport. Through smartphone technology, the Circuit mobile app implements on demand ride-share services to help urban dwellers get around the neighborhood in a sustainable, affordable and interactive way. Circuit initially began as an ad-supported business, working with big name brands like Coca Cola, , Zen Water, Corona, Burger King, as well as local businesses. Now the company also works closely with cities and corporations to tackle mobility challenges in urban areas. Through public and private partnerships, Circuit is able to use its existing advertising business to create substantial cost savings and funding for city transportation programs.
With 5 million rides, Circuit implements quality control and creates countless jobs within the cities themselves. All drivers are local and paid using a W2 system. In Pompano, FL the service costs the city approximately $2.28 per ride. Meanwhile, fixed route buses with low ridership can cost a city over $35 per rider. In all, it saves each city money, reduces emissions, creates jobs, and decreases commuting costs for local residents and tourists.
Record high ridership indicates that Circuit provides a fun, interactive experience unlike previously implemented by cities before. It targets the eco-conscious rider while eliminating traffic congestion. And, thanks to the "car cam"each rider is able to interact with the Circuit community by documenting their experience.
Circuit continued moving during the pandemic. The company delivered groceries to seniors in Hollywood, FL; opened new services in Pompano Beach, FL; provided shuttle services for healthcare workers in New Rochelle, NY; and won the Clean Air NY Champion Award. Each nationwide community embraced the safe and eco-friendly service.
Now, new routes are underway, with the latest launch in Huntington Beach, CA in July 2021. So far this year Circuit has reduced over 200 Metric Tons of GHG emissions, and that number is climbing. Demand for services across the nation has never been higher. Circuit expects to turn 5 million rides into 10 million rides in only a fraction of the time.
Some Quick American Public Transportation Association (APTA) facts:
- On a daily basis, people board public transportation 34 million times
- Public transportation is considered the best option for connecting with communities, according to millennials
- Every $1 invested in public transportation generates $5 in economic returns
- Home values were up to 24% higher near public transportation than in other areas
- Public transportation is 10 times safer per mile than traveling by automobile
- The average household spends 16 cents of every dollar on transportation
- The United States saves six billion of gasoline annually through public transportation
- Communities that invest in public transit reduce the nation's carbon emissions by 63 million metric tons annually


"It's humbling to imagine that over 5M people have used the service. There's a lot that goes on behind the scenes and this is a product of the entire team's hard work and the amazing partners we have. From the drivers to our tech and advertising teams, everyone played a part in making this happen." "

- Alex Esposito, Circuit Co-Founder

"We could not be more thankful for our team and riders. Transportation is the #1 cause of GHG emissions in the US. Every time a rider or employee is in a Circuit vehicle, they are doing their part to change that for the future. In the next 18 - 24 months we expect to have over 5 million riders per year, all in shared, 100% electric vehicles and we believe that's just the start."

- James Mirras, Circuit Co-Founder


About Circuit
Founded by James Mirras and Alex Esposito in East Hampton, NY in 2011, Circuit is an affordable (sometimes free), electric, micro-transit solution. Circuit uses fleets of nimble cars that fulfill the first-mile last-mile gap that's experienced by municipalities around the world. The service is made possible by collaborating with municipal organizations and executing innovative out of home/experiential advertising campaigns with some of the world's most recognizable brands. Since starting the company as a pet-project based on the needs of their local Hamptons community, the business is now operating in cities across NY, FL, CA, NJ, CO, MA, IL and TX.
For Questions Contact:
media@ridecircuit.com