Earth Day in Your Neighborhood: How Circuit's Communities Celebrate
Happy Earth Day from everyone at Circuit! While every day is Earth Day at Circuit, we believe that this day serves as an important reminder of what our Earth gives to us all. The holiday reminds us to be considerate of the impact we have on our planet and all the humans, animals and plants we share it with.
Each ride is proof that we can create a better world today. This past year alone, our all-electric rides have prevented over 900 metric tons of greenhouse gas emissions from entering our atmosphere. Without our riders and partners, we wouldn't be able to make the world a more sustainable, accessible, and enjoyable place to live, so we thank you all.
We invite you to celebrate our favorite holiday. If you're looking for a fun and easy opportunity to help our planet, check out these great events happening in your neighborhood.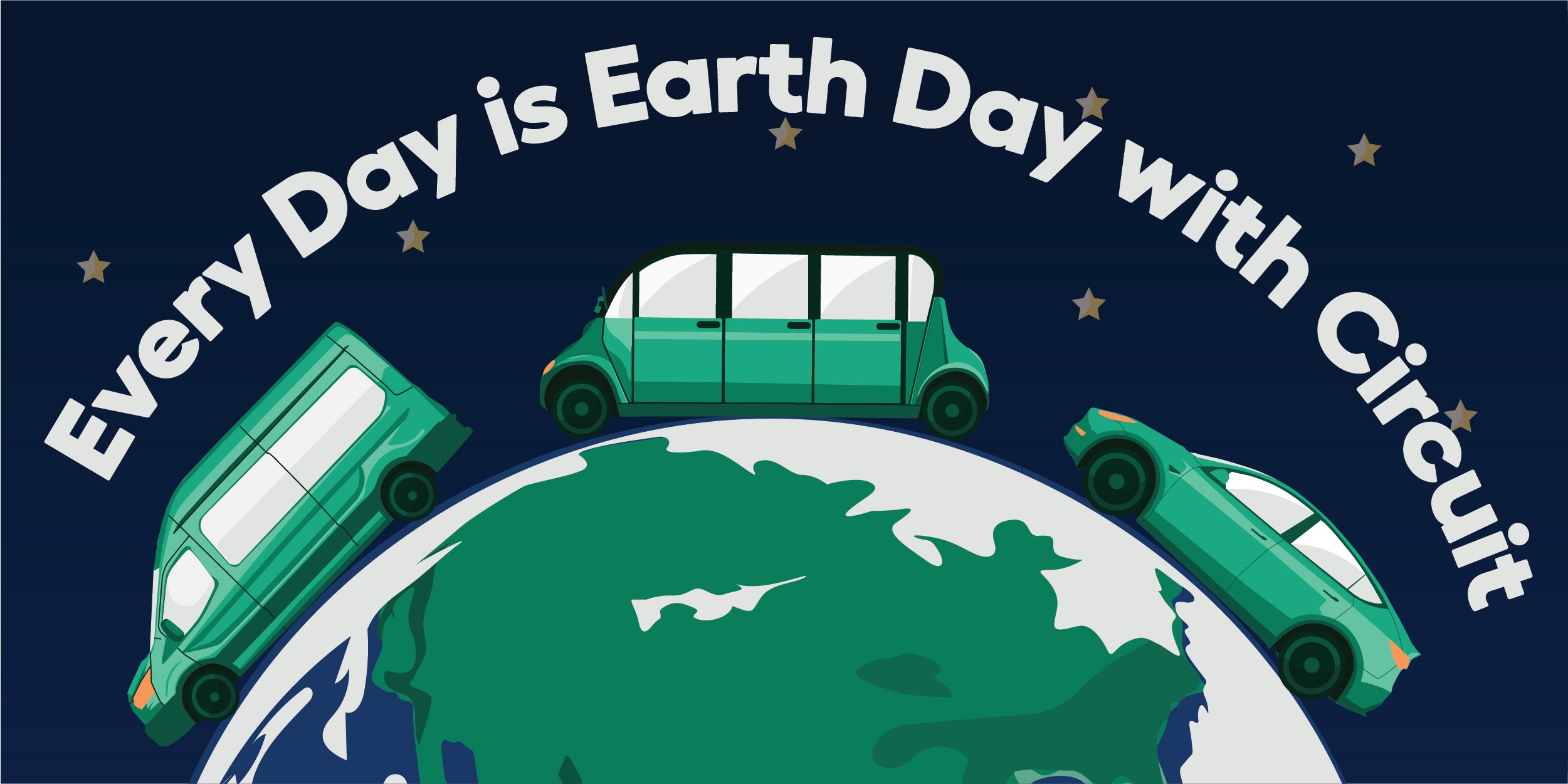 Earth Day Events in Circuit's Communities
Culver City, California - Earth Day at reDiscover Center
Long Beach, California - Aquarium of the Pacific Earth Day Festival
Fort Lauderdale, Florida - Earth Day Market
San Diego, California - San Diego Earth Fest
Hollywood, Florida - City Of Hollywood Earth Day & Arbor Day Celebration, (April 21st)
Huntington Beach, California - Earth Day Clean Up
Miami, Florida - Earth Day Artisan Market
New Rochelle, New York - SustainableNR: Earth Day Celebration
Palm Desert, California - Earth Day at the Living Desert
Pompano Beach, Florida - Diving Reef Clean up
Santa Monica, California - Heal the Bay Aquarium Earth Day Celebration
Venice & Marina del Rey, California- Earth Day Beach Clean Up
West Dallas, Texas - Trinity Park Conservancy Clean Up
West Palm Beach, Florida - Drive Electric Earth Day Event